The 7th Annual GMCN Conference
December 1, 2015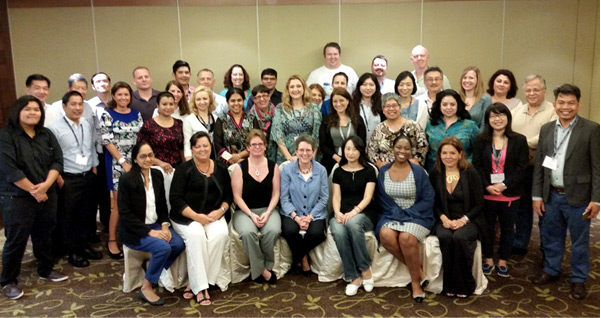 Members of the Global Missing Children's Network have come together every year since 2008 to share best practices, newly-identified trends and research projects focused on strengthening the response to missing and abducted children.
Over the years, the Annual GMCN Conference has provided a forum to discuss such topics as: the importance of common definitions; runaways; risk-assessment criteria; reporting mechanisms; international parental abduction; and the benefits – and challenges – of law enforcement and NGOs working together.
The Annual GMCN is hosted in-country by a GMCN member. For the last five years, the Annual GMCN Conference has been made possible through funding from the Motorola Solutions Foundation.
To date, Annual GMCN Conferences have been held in: Alexandria, Virginia, USA; Travemünde, Germany; Sydney, Australia; Brasilia, Brazil; London, United Kingdom; and Warnsveld, The Netherland.
This year's conference will take place in Singapore in December 2015.