Commemorate International Missing Children's Day
May 11, 2016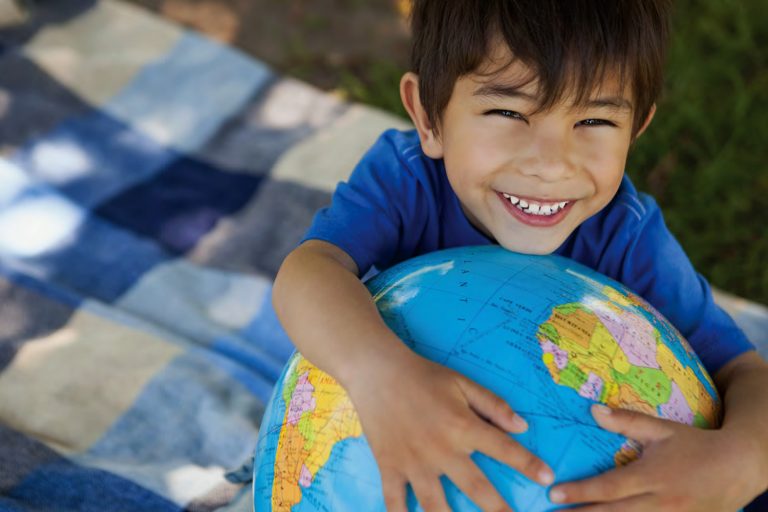 Over the past six years, the International Centre for Missing & Exploited Children (ICMEC) has brought together more than 20 countries from around the world to commemorate International Missing Children's Day on May 25. Through unified national events, countries bring global attention to missing children – those who have been found as well as those who have not yet been recovered.
Every day, all around the world, children go missing. They may be runaways or missing for unknown reasons, victims of family or non-family abductions, or they may simply be lost or missing with a "benign" explanation. While the majority of children who are reported missing return on their own after a short period of time, the longer a child is missing, the more vulnerable he or she becomes. Regardless of the circumstances, children who go missing are vulnerable to sexual exploitation, forced employment, physical and emotional violence as well as criminal activity. In the United Kingdom, on average 8% of runaway children experience some form of sexual assault while missing.[1] In the United States, it is estimated that 1 in 6 runaways reported to the National Center for Missing & Exploited Children will end up a victim of child sex trafficking.[2] The longer a child is missing, the higher the risk he or she faces.
"We, as responsible adults, should be aware of the issues that put children at risk and do all we can to help keep them as safe as possible," says Ambassador Maura Harty (ret.), President and CEO of ICMEC. "We all need to be champions working together to protect each and every child. One child harmed is one child too many."
Every person has a role to play in the protection of children, providing them with a safer environment that insulates them against these risks. This year, in honor of International Missing Children's Day, ICMEC's social media platforms will focus on highlighting the issues of missing children and child abduction, and the ways in which we all can contribute to bringing missing children home. This month-long campaign will provide safety tips for parents and children, and showcase the good work of ICMEC's 23-member-strong Global Missing Children's Network (GMCN).
To learn more about the GMCN, please visit: www.globalmissingkids.org; to learn more about ICMEC's child safety lease visit http://globalmissingkids.org/resources/child-safety-prevention/.
ABOUT MISSING CHILDREN'S DAY
On May 25, 1979, 6-year-old Etan Patz disappeared from a street corner in his New York neighborhood while walking to school. A photo of Etan generated national and international media attention and became a symbol of the missing children movement. In 1983, President Ronald Reagan proclaimed May 25 as National Missing Children's Day. As public awareness of missing and abducted children increased globally, observance of May 25 as Missing Children's Day expanded outside the United States. In 2001, May 25 was first observed as International Missing Children's Day. In 2009, ICMEC began promoting a unified global message, focusing on the member countries of the Global Missing Children's Network. The symbol for International Missing Children's Day is the forget-me-not flower.
ABOUT THE INTERNATIONAL CENTRE FOR MISSING & EXPLOITED CHILDREN
The International Centre for Missing & Exploited Children (ICMEC) is a 501(c)(3) non-governmental, non-profit organization working to make the world a safer place for all children by eradicating child abduction, sexual abuse and exploitation. Since its inception in 1998, ICMEC has: trained over 10,000 law enforcement officers from 117 countries; worked with governments in more than 100 countries to refine or implement laws against child pornography; increased global participation in International Missing Children's Day, which has been commemorated in more than 20 countries across 6 continents since 2001; and created a 23-member Global Missing Children's Network. ICMEC is headquartered in the United States, with regional representation in Brazil and Singapore. For more information go to www.icmec.org.
[1] Parents & Abducted Children Together (2005), Every Five Minutes – A Review of the Available Data on Missing Children in the UK, Page 62
[2] http://www.missingkids.com/1in6